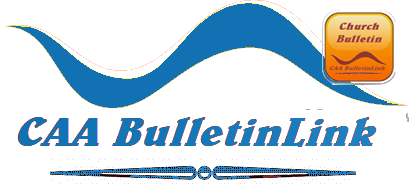 AVAILABLE NOW!
Try it FREE for 60-days Limited Time Special Offer
NO Credit Card Required for Trial
PRICING: CAA Church BulletinLink:
$350 Per Year or $35 per month after a 60-days trial.
NOTE: Monthly is a six-months minimum commitment
Sharing and Opening Options Includes:
QR Code -Scan to Open
Mobile Phone APP Icon – Save to device home screen.
Custom URL Web Link = ChurchBulletinLink.com/xxxxx
Universal Short Code – Text to Open
500 FREE Text per month / 501+ cost 1.5 Cents each.